experimental biomechanics
The work group 'experimental biomechanics' is engaged in the subject of kinematic and dynamic processes of implants, endoprostheses as well as of biological materials. Relevant projects include questions related on basic research of biomechanics, surface engineering and clinical applied research in the field of endoprosthetic and osteosynthetic treatment. Furthermore, new implants are tested under experimental or standardized conditions in close cooperation with various industrial partners in order to develop innovative endoprosthetic solutions.
Our working group has also indepth expertise on the subject of wear testing according to ISO standard tests 14242 and 14243. The available servohydraulic test machines (EndoLab, Rosenheim, Germany) cover the requirements of ISO standards due to the high-precision closed loop control. In addition to the standardized test procedures we are focused on wear analysis at a rolling-sliding test bench as well as between modified implant surfaces and bone cement. In order to edit experimentally implant-specific aspects test benches following physiology are developed which are supplemented by modern mechanical and optical measurement. As a result of the close contact to our clinic also application-oriented research topics are treated.
Further research interests of our group are focused on gait and movement analysis as well as the development and evaluation of measurement systems and assistive devices. In this context our research concentrates on neuromuscular adaptations of lower limb muscles, with a particular interest in changes with ageing and after musculoskeletal disorders. Research projects are centered around the effects of exercise for prevention and rehabilitation purposes.


Sponsors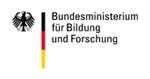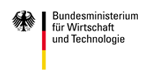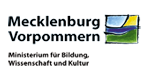 Head
Staff
Jessica Hembus, M. Sc.
Paul Henke, M. Sc.
Mario Jackszis (

technical

assistant

)
Students